About Us
Williamson Partners, LLC is a Boston based commercial real estate firm with more than 35 years of experience, having transacted more than 3,000,000 sq.ft. of office space in local and national markets. Our primary services are corporate tenant representation and project management with a unique hands on approach, providing clients unmatched service and expertise.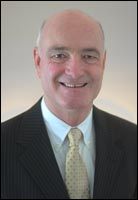 Chris Williamson - Principal
Chris has more than 30 years of Corporate Real Estate, Facilities Management and Brokerage experience with companies such as Boston Garden Corp., Dun and Bradstreet, Meredith and Grew, Hanover Insurance, JWP, Inc., U.S. Windpower and Prime Computer. He brings a unique perspective to projects, understanding the needs of each client.
Chris has managed and transacted deals throughout the United States, with projects ranging in scope from the relocation of corporate headquarters to the setup and management of executive office space. Chris was integral in the development and project management for Dun and Bradstreet's award winning 550 Cochituate Road headquarters in Framingham MA.
Chris is an active member of BNI - Business Network International - Commonwealth Chapter, the Watertown-Belmont Chamber of Commerce and is a USPTR certfied tennis professional. Chris is a graduate of Le Moyne College where he captained the men's tennis and ski teams, receiving a BA in Economics.
E-mail Chris at: chris@williamsonpartners.com